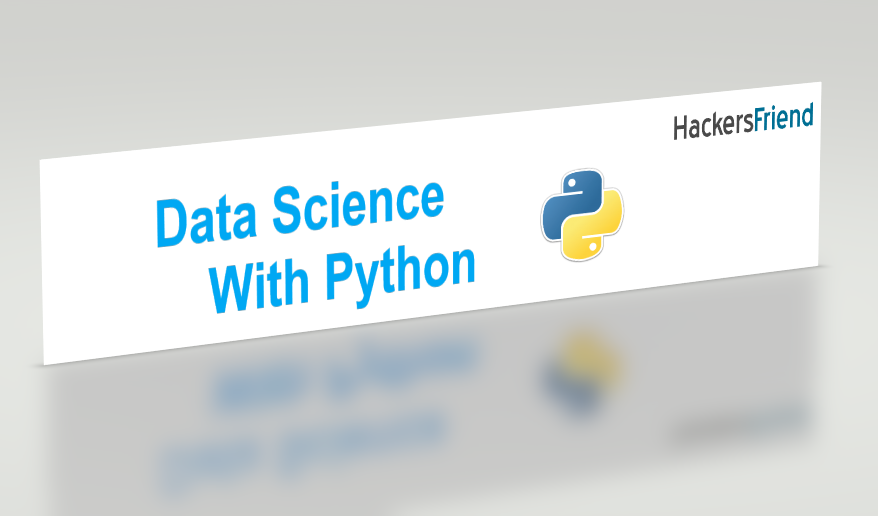 ---
Scheduled Time: Nov. 28, 2018, 5:30 p.m. - Nov. 30, 2018, 11:30 p.m.
New registeration is closed
---
Must read it before attending workshop
Things you should Bring

Your PC
Charger
Notebook to take notes
Pen/Pencil other things you need to draw figures
Your ID card (must)
Things you should learn for better understanding before attending workshop:
Basics of Python Programming
Statics and probablity related topics
Thats all. You'll be taught everything else from scratch in workshop.
Setting up enivironment on your PC:
We recommend you to install ipython on your PC/Mac from here to save time during workshop.
Make sure it is running
What to do during worksop:
Make sure you are connected to LAN of HackersFriend during workshop.
Whenever you have to ask any question, ask it from the software given in LAN
Note down whatever you want, you'll not be asked to take notes thats under your consideration.
Before leaving workshop hall:
Make sure you have filled up certificate form and double check your data, because that is what comes on certificate
Fill up your feedbacks and experience in feedback form.
Collect all your notes/ devices and everything whatever you have brought.
HackersFriend is not responsible for anything you lost during workshop. Its your responsiblity to take care of your things.
You can personally talk to trainer for any further queires. He/she has to be available in hall until you leave.
Agenda of workhop
hi there
Workhop Notes, Links, other files
Not available
What is your experience with this workshop ?
What you think is important. We want to make things better for you. Take a few soconds to submit this form, before leaving workhop hall. You can submit it from your home later on.